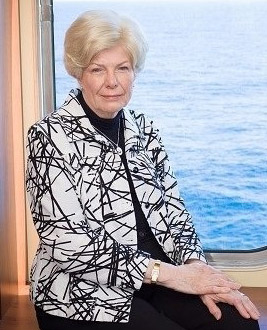 Jean Campbell is a goal-oriented business entrepreneur who started five companies. She designed 100 + health care and social service programs for youth and adults, raising $100M to support these programs.
A prolific writer, Jean is a published author and a digital writer of magazine articles, web and blog content. As the breast cancer expert for both About.com and VeryWellHealth.com in 2015 and 2016, she wrote two articles a week for each digital website. She writes blog articles for www.candostreet.com and www.cruisesresortsatsea.com. Jean's writing includes being a reporter for the New York Nonprofit Press from 2002 to 2005.
Her business clients range from city, state and federal government agencies, the Smithsonian, non-profits, the performing arts, and the cruise travel industry.
In 2003, Jean started Campbell Development Group, LLC, and a print and digital media company. The company is a New York City vetted Woman Business Enterprise. Business ventures include a children's website, www.candostreet.com for ages 3+; a cruise travel agency, www.cruiseforyourcharity.com, and an income tax business, Diczok Income Tax Service.
Campbell Development Group's clients include the American Cancer Society (ACS). In 2003, as a consultant to ACS, Jean founded the first New York City ACS Patient Navigator Program, serving 10,000 patients annually in 14 city hospitals. She recruited, trained and supervised a staff of cancer survivors including five borough coordinators and 73 multilingual volunteers.
In 1980, she founded South East Consortium (SEC), serving nine municipalities in Westchester County, NY. SEC provided 40+ programs a week for youth and adults with disabilities.
From 1984 until 1992, she founded and ran CSG in Riverdale, NY developing 74 new grant funded programs for child welfare organizations and other NYC agencies.
Jean designed and implemented a grassroots marketing program for a Home Health Care Program in danger of closing. Within six months, the program grew from 59 enrollees to a full enrollment of 150 persons, and an increase of 2 million+ in annual revenue.
She designed and secured funding from the NYC Police Athletic League to start a seasonal Therapeutic Horseback Program. The program served several hundred youth and adults with physical disabilities, including veterans in care at local Veterans hospitals.
In 1992, Jean founded and served as the Executive Director of the Choices Center, a multimedia computer production learning center. During her tenure, 118 persons with disabilities trained for competitive employment and home businesses. On May 31, 1993, Newsweek featured her work. Jean also presented at the Smithsonian on preparing persons with disabilities for careers in multimedia computer production.
As the Director of Development at Grace Institute, she increased revenue by 50% and designed a 60 workstation technology center. She wrote training manuals for 20 courses in 1998.
In 2002, Jean testified before Congress on behalf of DEBRA of America, an organization serving children born with a genetic skin disorder. Their wounds mirror the wounds of mustard gas exposure. The Dept. of Defense awarded DEBRA a 3 million dollar grant to research treatments benefiting children with EB and the US military.
Jean graduated the State University of NY in 1975 with a Bachelor of Arts in Psychology. She received a Master of Science in 1980 from Herbert H. Lehman College, NYC in Therapeutic Recreation.
She holds the following certifications: Yoast Certified in Search Engine Optimization (SEO), Certified Accessible Travel Advocate, and TESOL- Certified Teacher of English to Speakers of Other Languages.